CONTACT LENS FITTING
Contact lenses are an excellent option for those who do not want to wear glasses all the time and also do not want to take any risks of undergoing any surgical procedure. There are many options available depending on your lifestyle, work and needs.
A typical contact lens fitting consult would require you to see the optometrist, then the doctor to rule out any other problems in the eye then the contact lens specialist who will assist you in selecting the lens which you suit you. The whole procedure may take one hour on a light day and two hours on a busy day.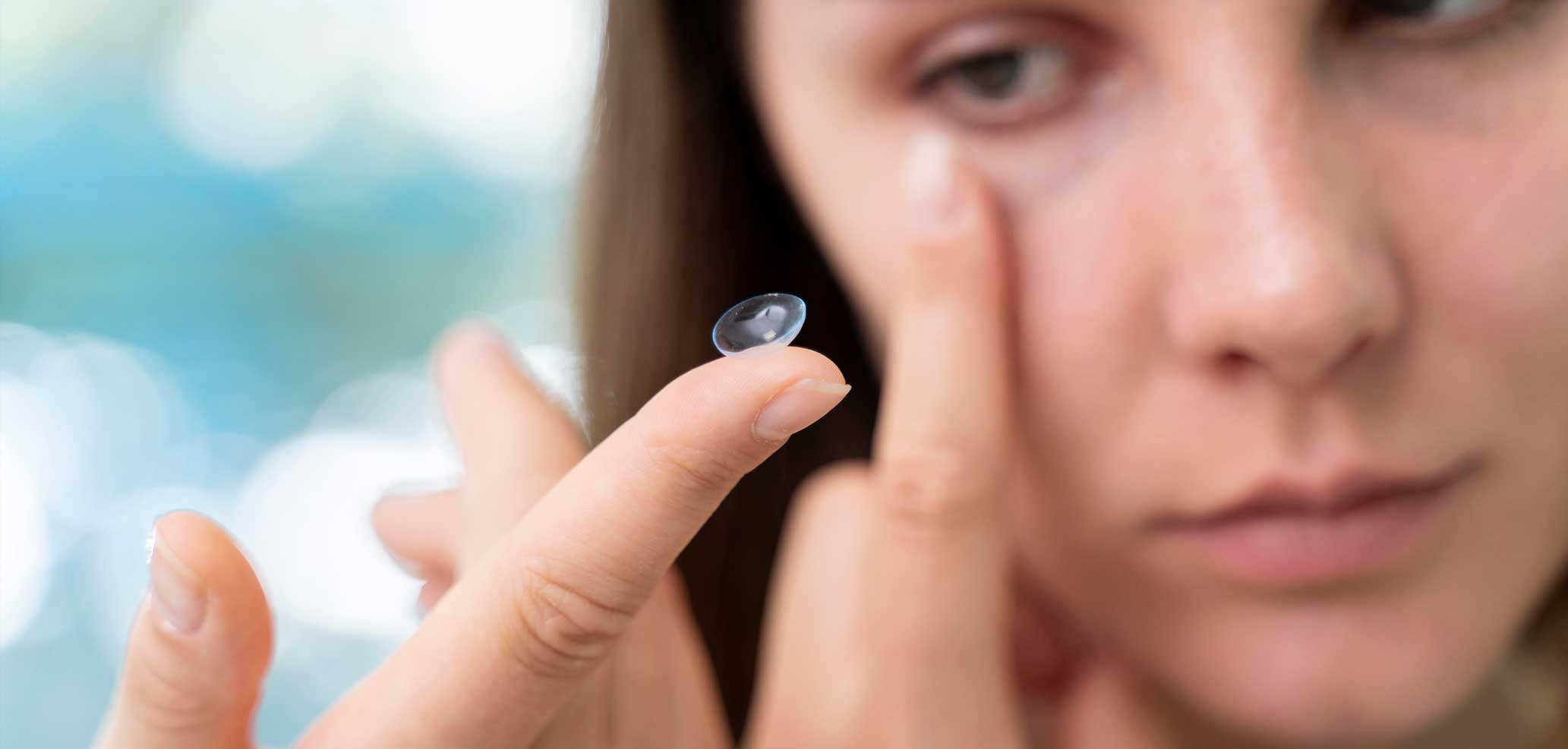 What is a contact lens?
A contact lens is a thin synthetic circular piece of material which is shaped to fit onto the cornea ( the black portion of your eye). As different people's cornea are shaped slightly differently, your contact lens specialist will test and make sure the fitting is just right before dispensing a lens to you.
How do i know if i am suitable for contact lens?
Not all people will be suitable for contact lens. Patients who have problems with their cornea, conjunctiva, eyelids, or with issues such as severe dryness of the eyes may not be suitable for this lens.Your consultant will look into that before prescribing a contact lens for you.
What are the types of lenses available?
The most common type of contact lens used by most people is the soft contact lenses. If your cornea has cylinder power, you may need what is called a Toric Contact Lens to correct the cylinder also. These are more expensive. For patients with other cornea related problems, RGP- rigid gas permeable lenses may be a better option.
What are the precautions i need to take?
IF you are using contact lenses , you would have been told about the necessary precautions to be taken. You mut always wash your hands with soap before touching the contact lenses. Always use the prescribed solution for cleaning the lenses. Segregate right and left eyes correctly every single time. DO Not leave the lens in the eye for more than 8 hours unless it is an extended wear type lens. DO NOT sleep with contact lens on.
Many medications cannot be put into the eye while your contact lenses are on. IF your contact lens falls off during any acitivity, do not attempt to put it back into the eye without first cleaning in the correct manner and inspecting for damage. DO NOT use expired contact lenses.
Which type of lens is suitable for me
Unlike common belief, all people cannot use the same type of lenses. Some may need slightly different curvature lenses, different material, cylinder correction lenses, presbyopia correction lenses. Easiest way to decide is to consult a doctor regarding the same. They will be able to help you choose what is best for you.
How long can i wear these lenses?
There are lenses available which are daily disposable, weekly disposables , monthly and even yearly basis. Daily disposables will be suitable only for people who rarely wear contact lenses since it cannot be reused.
What will happen if i sleep with these lenses on?
There is an increase chance of infection of the cornea when one sleeps with the contact lenses in. This could be because of the reduced oxygen supply to the cornea, reduced lid and eyeball movements and pollutants in the eye throughout the day. IT is always advisable to remove the lenses before sleeping.
Do i still need glasses after i buy contact lenses?
You would always need a pair of glasses because you cannot be wearing contact lenses all the time. In the nights, when your eyes feel particularly dry, during swimming, etc, you would be advised to wear glasses rather than using contacts.