CATARACT AND REFRACTIVE SURGERY
Cataract is one of the most common eye surgeries done in the world. On the whole, cataract surgery results in good visual rehabilitation. If done inefficiently, it can also lead to poor vision – a new worrying statistic that is being seen in India. We at Aradhana are focused in our endeavor to produce the best results in cataract surgery for every single eye operated here. Dr. Philip Kuruvilla has been passionate about perfecting cataract surgery for the past 30 years. His vast experience in this field brings in all the skill and expertise into the evaluation and management of this eye disorder in Aradhana Eye Institute, Manacaud.
Before cataract surgery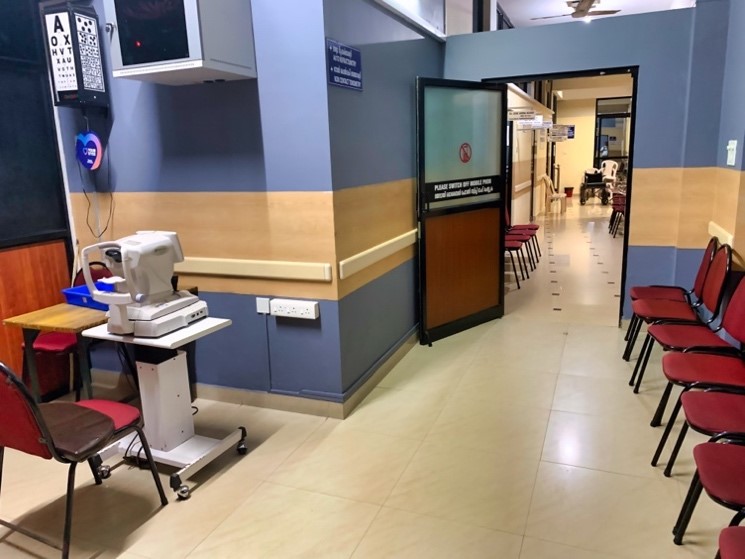 After cataract surgery
Cataract and refractive surgeries done at Aradhana include but are not limited to:
At Aradhana Eye Institute, irrespective of which package you may select, you can be assured that the best quality materials are used for each step of the way and during the surgery.

a.

State of the art diagnostic equipment normally used for premium IOL surgery such as anterior segment Swept-source guided AS-OCT, Optical Biometry, wavefront aberrometry, Biometrics, Corneal Topography and imaging.

b.

Latest World class machines used for safe and efficient Phacoemulsification leading to early rehabilitation.

c.

Imported/high quality disposables for even the smaller steps of surgery.

Lenses (IOLs) used commonly for cataract surgery or lens replacement surgery:
Monofocal IOL With monofocal lenses, Vision recovery is for distant vision. You will have to wear minimal or no power for distant vision but will need glasses for sure for close distances like reading a book or using a mobile. Majority of patients who want cost-effective surgery would be choosing a monofocal lens.

Monofocal lenses are broadly of three types based on their materia PMMA (Rigid lens), hydrophilic and hydrophobic IOL. Hydrophobic lenses are usually the most expensive but also have the least lens related side effects later on. PMMA is the most cost effective. There are plenty of options to choose from. Your treating Surgeon and team will advise you on what is the best option for you. Cost of surgery depends not only on the lens used, but also on the technique used for surgery ( MSICS vs Phaco vs MICS), the extra equipment which may be needed and the operating surgeon.

Astigmatism correcting IOL ( TORIC IOL) Some patients will have significant astigmatism ( cylindrical power) which needs to be corrected. With these IOLs, distance will be much more clear without glasses compared to monofocals. Not all patients have astigmatism.

Extended depth of focus IOLs These IOLs enable you to see both distant and intermediate vision. You will be able to drive and see the dash board , and even the mobile at an arm's length distance, which is normally not possible with basic monofocal lenses.

Trifocal IOLs These are the most premium IOLs available in the world today and is reserved for those who want to be spectacle-free majority of the time. They provide distance, intermediate and near vision. Except for activities which require focus for long periods of time like reading a book or watching TV, you will be spectacle independent most of the time.

Trifocal Toric IOL These premium IOLs provide correction for distance, intermediate and near vision as well as correction of astigmatism.
Remember, not all IOLs will be suitable for all. After a detailed evaluation, your attending surgeon will help you choose the best option for your eyes. Most expensive is not always the ideal option.
For young adults with high spectacle correction, glasses can be replaced with a special lens injected inside the eye on top of the natural crystalline lens. Special tests need to be done to ensure this procedure can be safely done for each person.