WELCOME TO
ARADHANA EYE CARE !
Aradhana Eye Care was started by Drs. Philip and Sara Kuruvilla in 2000 in response to the call of the Lord Jesus Christ " Not to be served unto, but to serve". It is with this calling that Drs Philip and Sara started a 'not-for-profit' trust-based organization so that maximum benefit could be given to patients by providing best quality care at an affordable and often subsidized price. What started as a humble two doctor clinic in Fort has now expanded to three branches, with dedicated super-specialists in each field and state of the art equipment in each specialty.
As Dr. Philip Kuruvilla has a passion for cataract surgery and has been regularly teaching post graduates his unique methods of cataract surgery for the past 30 years, it is justified that Aradhana Eye Institute, Manacaud, be focused in providing the very best care in anterior segment surgery, in particular, cataract surgery. Visit us or call us at the contact number to know more regarding cataract surgery options.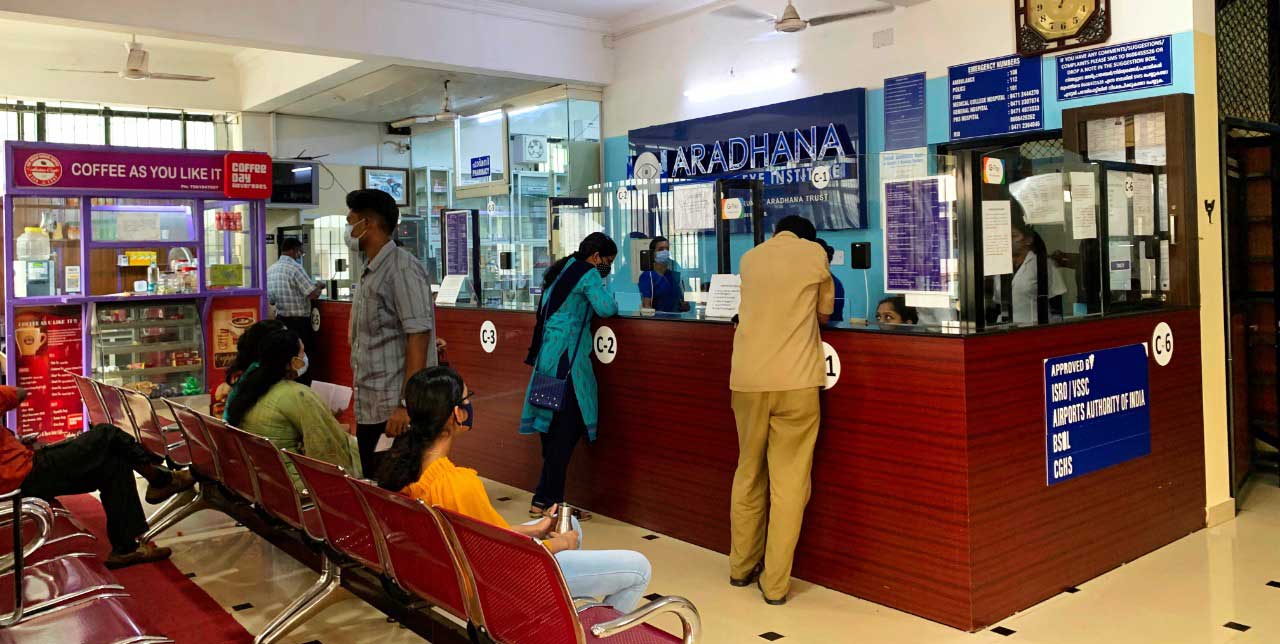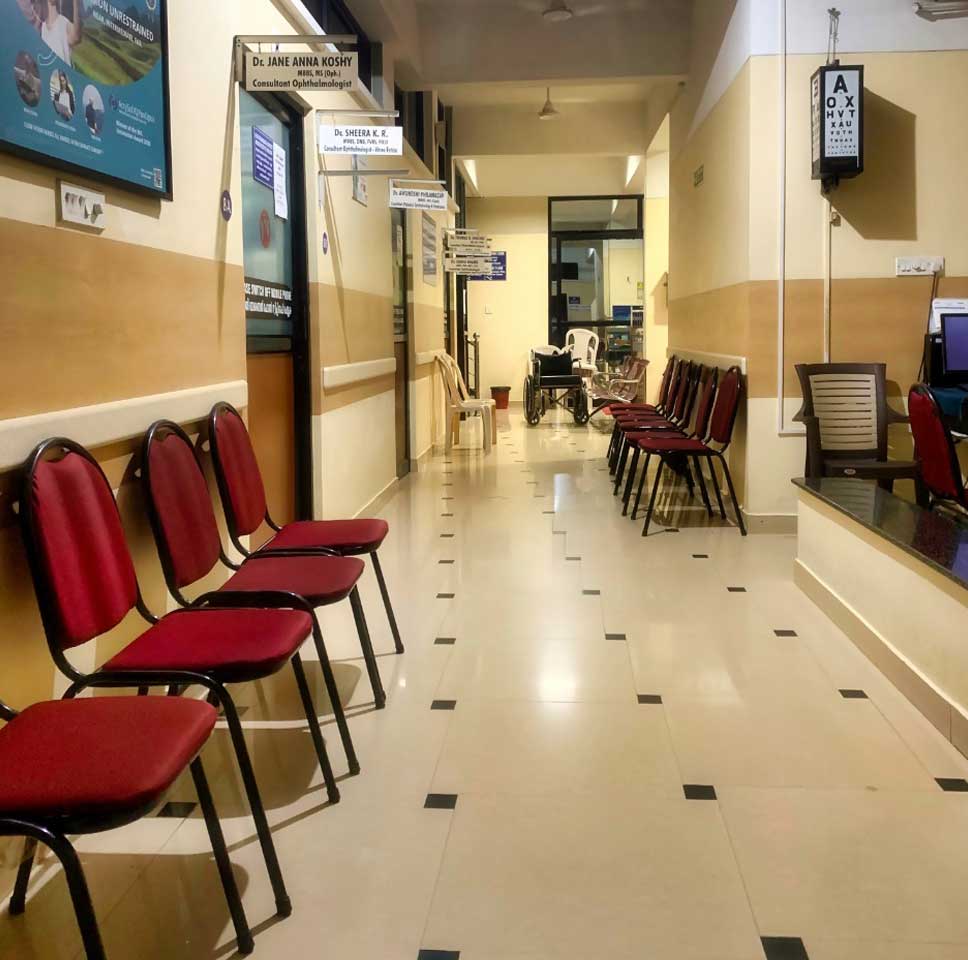 Driven by the motive of providing care to patients with utmost respect and love, this character of our founders has been inculcated into the spirit of the team at Aradhana. Many of our patients reveal that above all, it is the caring nature of staff and doctors that they noticed in Aradhana which they found welcoming. The word "Aradhana" means worship, and work here is done as an act of worship to God.
Until 2000, both were working as Ophthalmologists in the mission field in Punjab for 10 years, followed by another 15 years in Mettupalayam, Tamil Nadu. At both places, they provided extensive service and performed thousands of eye surgeries, becoming highly accomplished Ophthalmologists with extensive experience
In Trivandrum, they started with one base at "Aradhana Eye Hospital" at Fort in the year 2000. Aradhana Eye Institute at Manacaud was built in 2010, and many of the premier services, including the Operation Theatre, Lasers and Sophisticated Diagnostic Equipment were moved there. The Outpatient Clinic functions in Fort.
Aradhana Eye Clinic was started as a rural outreach clinic at Vattapara in 2012 and now has all the latest tools for diagnosis of most ocular diseases including scans for retina , field testing for glaucoma , eye pressure testing, automated glasses testing, etc.
Aradhana Eye Care is under Aradhana Trust: all doctors and staff are paid fixed salaries, and profits go to the Trust Fund.
Our Values
SOCIAL RELEVANCE in understanding our patients and addressing their needs.
ACADEMIC EXCELLENCE Our doctors regularly attend scientific conferences and keep their knowledge up-to-date, and provide the latest appropriate treatment. Our services are as per the latest evidence based findings in Ophthalmology.
VALUE ORIENTATION All our staff members are trained to provide compassionate service, and value the importance of treating people with respect and care.
EQUITY Our belief is that all human beings have the right to good vision. We do not compromise on our level of service to anyone: for patients who are unable to afford the expense of surgery, treatment is still given- at the hospital's own expense.
EXCELLENCE IN SERVICE We constantly try to improve our level of service. If you have any suggestions or ideas, please write to us. We would greatly value your feedback.